About Us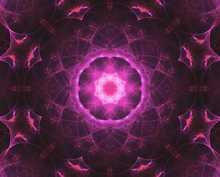 We are a group of esoteric explorers coming from different philosophical backgrounds and "magickal" perspectives -- Namely from Tantric, Wicca, Hermetic and Atheistic backgrounds. At TantricPagans, it is not our goal to preach any particular philosophy, but to remain open minded and exploratory.
Our goal here is to help our readers transform their reality and life experience by utilizing tools from esoteric practices to maximize the "effects of their will" on the cosmos.
It doesn't matter if you are a Hermeticist, Hindu, Gnostic, Tantric, Chaos magician, a Druid, a Wiccan or a "Witch" of any order or even an Atheist. We think you'll be right at home here -- we believe every esoteric tradition has evolved out of the human psyche, varying only in the exterior manifestation. We look for the essence and the "meta" behind every esoteric and magickal traditions.
Note: We do not claim to be gurus. The content in this website is not to be taken as dogma, nor does it stand for or against any spiritual opinion. We recommend taking the information here and behaving as if you were the first person on the planet -- listen to your own intuition, do your own research and tread at your own pace! All content are the synthesis of the author(s) of the posts. If references are used, they are recommended wherever appropriate.
About Us
was last modified:
May 25th, 2019
by